The three necessary features of cookware are better construction, performance, and ease of maintenance. If you want to get an excellent combination in the same package, you should buy a HexClad cookware set.
Some Negative Reviews of HexClad Pans
Every well-known product may have some drawbacks. It does not mean that the product is unsuitable for use. Instead, the manufacturing company works with the features that are required for the product to please more consumers.
Required more oil
Some reviewers complained about the non-stick surface of HexClad cookware. Significantly, they had to use a lot of oil or butter to get the food off the cookware surface. But they did not face the same situation when using cookware from other reputed brands.
High Price
An unwanted fact about HexClad cookware is its price. Both the single pieces and the cookware sets of HexClad are very expensive, so they are slightly criticized. The 13-piece hybrid cookware set of the HexClad brand is available for $599. However, most of the Hexclad cookware sets are available in the price range of $399 to $599, which is an unbearable expense for a middle-class family. The HexClad pots and pans have several advantages. However, HexClad pots and pans should have more features based on the price range.
Hexclad coating coming off
The coating of the HexClad pan works to make the pan non-stick. However, the coating has been criticized for wearing out too quickly. So the users should be much more careful about it. Using high heat may be the reason for peeling the cookware surface. So, you must cook foods in HexClad cookware on low or medium heat.
Warping
The high-quality HexClad pans do not warp quickly. However, it is not appropriate for a general audience. Warping is a consequence of rapidly changing the cookware's temperature. So, if you are a HexClad pan user, you should cool down the cookware before pouring cold oil or water on the surface.
Heavyweight
The majority of HexClad pans are heavy. It is a problem for a pan that is needed to be used in a general kitchen. Notably, ordinary chefs sometimes find it difficult to carry a much heavier pan.
Burning problem
Some reviewers reported food-burning issues on the HexClad cookware surface. So, they claimed against the HexClad pans that they were not non-stick. But the unwanted situation happens through unconscious use.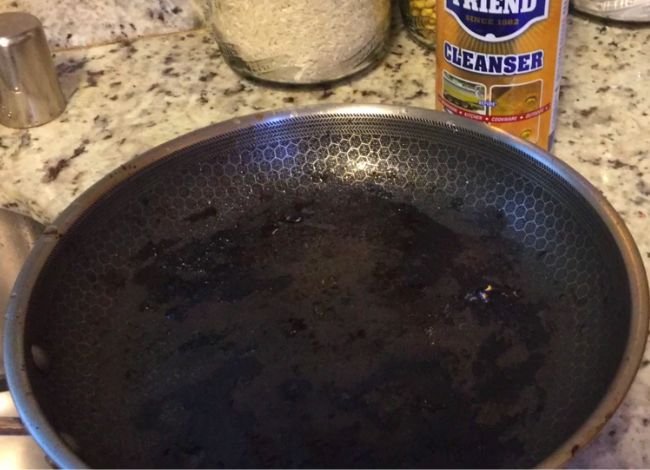 Loose handles
Sometimes you may find that the handles of hex-clad pots and pans are not properly tightened. This mistake causes a major accident because some users can hold the hot pan carelessly, and the pan may fall. So, every user has to check the handle condition before using the pan.
Final Thought: Is HexClad Worth the Money?
Some negative features cannot overshadow the advantages of a product. Since the company is updating its products gradually, consumers can trust the upcoming products. However, the outstanding popularity of HexClad pans is now recognized worldwide.