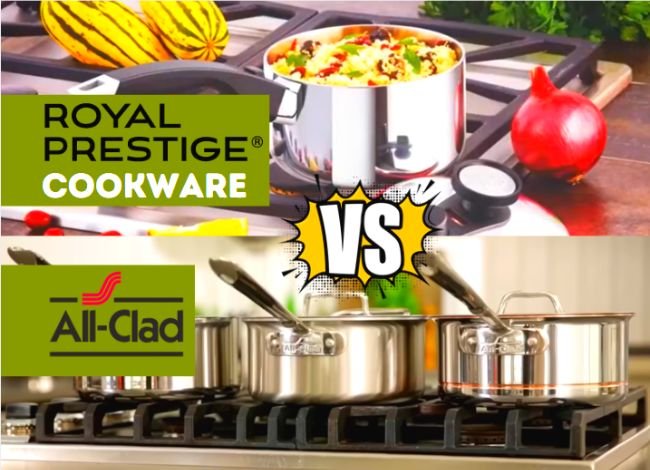 In this article, we will compare the two most famous cookware brands. They are Royal Prestige cookware and All-Clad cookware. Generally, every customer considers quality, price, performance, warranty service, oven safety, etc., and all the features will be discussed here.
If you want money-worthy, high-quality, and attractive-looking stainless steel cookware, the Royal Prestige will be one of the best.
Check Today's Price
Warranty 
The warranty service for Royal Prestige cookware is so admirable. The brand provides lifetime warranty service, which is a long duration of time.
However, keep in mind that the warranty service will only cover the brand's technical issues. The brand is not responsible for problems caused by users' unconscious use. 
A wide range of products
Royal Prestige is a cookware brand that has thousands of different collections. So, it is a good sign for a brand that manufactures the appropriate products for every consumer.
Versatile handles
The handles of different Royal Prestige pots and pans are versatile, just like their designs. Some cookware models come with removable handles, which some customers prefer.
Where are Royal Prestige pots and pans made?
The Royal Prestige is a USA-based cookware company. All Royal Prestige products are now manufactured in Madison, Wisconsin, USA.
A short review of All-Clad cookware
All-Clad is a significant name in the cookware world. It is now so well known that the majority of cookware users recognize the brand.
Reviews & Price
Durability
All-Clad products are built to last. Even with perfect aftercare, the products last a lifetime. Some All Clad cookware sets, including the D3 tri-ply stainless steel, are suitable for home and professional use.
Where are All-Clad cookware products made?
All-Clad is a company located in the United States. But some nonstick collections of All-Clad are now manufactured in China. The China-manufactured All-Clad products are HA1, B1, Essentials, stainless steel lids, and handles.
However, the majority of All-Clad products and materials are made in the United States.
Should I preheat my All Clad pan?
There is a complaint from some users that foods stick to the All-Clad cookware surface.
Actually, preheating All-Clad cookware is a necessary step that is not difficult. You should just pour a small amount of vegetable oil or canola oil on the All-Clad cookware surface and heat it for a few minutes. Therefore, you will get rid of food sticking to your All-Clad cookware.
Differences between Royal Prestige and All-Clad cookware
Now, we are going to present the differences between Royal Prestige and All-Clad cookware so that you can select the preferable one.
Material
This feature is an important one that makes a difference between Royal Prestige and All-Clad cookware.
All Royal Prestige cookware is made of T316 surgical stainless steel. It is a material that includes about 3 percent molybdenum. The corrosion-resistant feature comes from the material that added a new dimension to the cookware.
On the other hand, All-Clad pots and pans are made of three layers of stainless and aluminum, which are appropriate for evenly heating foods. The copper core is another added material to the product that increases the power of the stainless steel material. However, the stainless steel layer's combination with the copper core and aluminum layer is durable and non-toxic.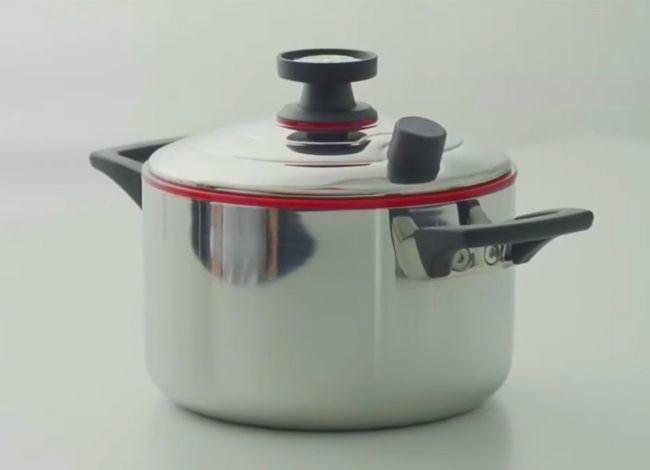 Oven-safety
Although both Royal Prestige and All-Clad cookware are oven-safe, there is a difference between their temperature tolerances.
Royal Prestige pots and pans are oven-safe up to 400°F. Their stainless steel pans can withstand oven temperatures of up to 500 °F.
On the other hand, All-Clad stainless steel pans are oven-safe up to 500°F, and their lids are up to 350°F. On the other hand, the All-Clad nonstick frypans are oven-safe up to 400 degrees.
So, cooking in an oven is possible with both Royal Prestige and All Clad. But if you prefer more heat conduction, you can use the Royal Prestige stainless pans.
Warranty
Royal Prestige cookware provides a 50-year limited warranty with their products.
The warranty on All-Clad cookware is not limited to a specific number of years. Instead, it gives a lifetime warranty. So, if any technical issue damages your product, it is liable to replace or repair the product.
Price comparison
The price ranges of Royal Prestige and All-Clad cookware determine a significant difference between the products. If you compare the different brands, you will find that Royal Prestige cookware comes with a higher purchase rate.
The price range of Royal Prestige cookware (full set) is approximately $2000 to $4500. The All-Clad pots and pans are also expensive, but they range from $500 to $2500.
Similarities
Now, learn about the same features that are present both in Royal Prestige and All-Clad cookware sets.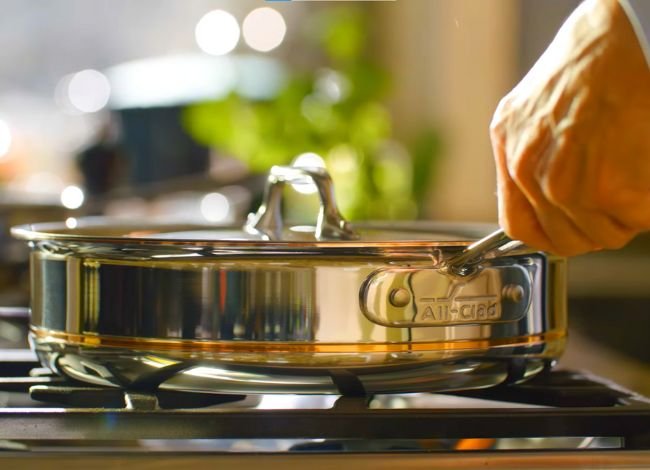 Dishwasher Safety
Both All Clad and Royal Prestige pots and pans are completely dishwasher-safe. When you have limited time, this is an excellent opportunity to clean the pans with a dishwasher.
But using the dishwasher is not admirable because it damages the cookware outside quickly.
Quality
Royal Prestige and All-Clad are quality cookware sets. They make no concessions to the quality of their products. So, it is a significant feature that can make them each other's alternatives.
Final Talk: Which is Better?
If you want to consider the price, undoubtedly All-Clad will be better for you. It will reduce your purchasing costs.
Moreover, All-Clad provides a lifetime warranty. It means the warranty service will be available until the company runs its business.
Royal Prestige cookware sets come with a 50-year warranty, which is not less than a lifetime warranty.
The materials of the products are different, but both are trustworthy. The Royal Prestige stainless steel cookware provides greater heat capacity.
Overall, the Royal Prestige cookware performs better.